CUTER PUSSYCAT
My Life With The Kill Kill Cult
I don't know why I feel so daunted by the seemingly simple task of collecting my cat photos. Possibly it's because so many people have requested a page of Kill Kill pictures, or maybe it's because this is more important to me than the rest of my site.

So this will be Under Construction for a long time...

WHAT'S NEW:
12/16/01: Krazy Kat and Kute Kitten are live links; the other links are 404 for now.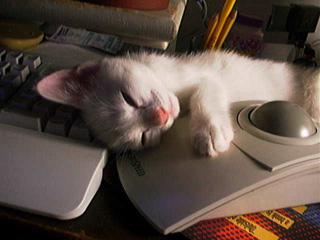 KUTE KITTEN
Things that make you go "Awww!"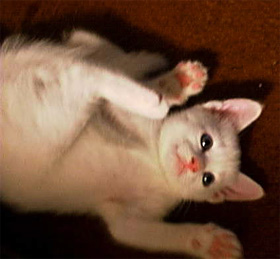 KRAZY KAT
Being Goofy is an Art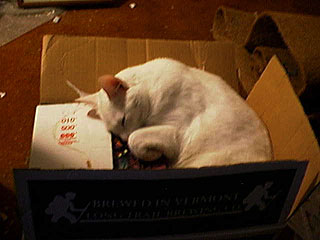 KATATONIC KITTY
Day-to-Day with Kill Kill: Pics of her sleeping, looking out the window, etc.
Only really of interest to me.


VIDEO KILL KILLED THE RADIO STAR
KK's InExOb appearances & photos of cats that sorta look like her