INEXPLICABLE OBJECT OF THE WEEK
Week of 3/5/00:
WEEK 99
O.P.P.
And I...
...Am in LOVE!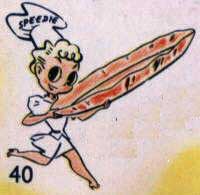 Oh, SPEEDIE!!
You're the 1940s advertising mascot of my dreams!
If only that was MY big loaf of bread you were fondling!


Your hot, tempting muffins are makin' me stand up, Speedie, and I'm sitting down!
And it ain't yeast that's making ME rise, hot bread mama!
Oh, I know that we'll have our differences to work out--
You're 6 inches tall, and I have a head that's correctly proportional to my body--
But we can make this thing work, sweet Speedie! I foresee only 2 problems.
Your degenerate co-workers.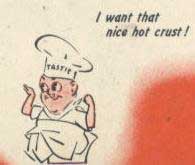 I KNOW you do, you horny little FREAK!! BACK OFF!!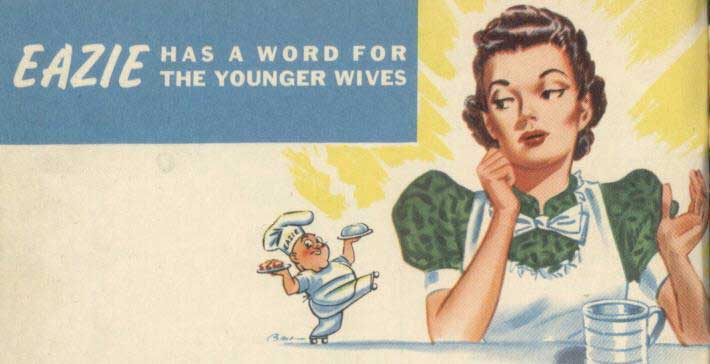 Given her reaction,
it's not a very nice word.
Speedie, please--The guy knows how to goosestep on roller skates. That's just wrong.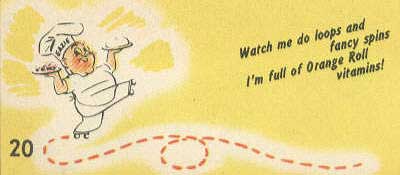 "Orange roll vitamins," huh?
Is that what you're calling "pints of cheap vodka" this week, Eazie?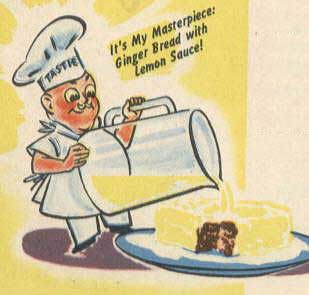 Lemme tell you something, folks:
That's NOT lemon sauce,
and there's a HOLE in the bottom of Tastie's pitcher.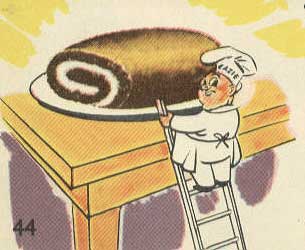 "Want some Devil Dog?" leers Eazie. "I made the cream filling by hand!"
Before you take a bite, ask yourself:
What's he doing with his right hand??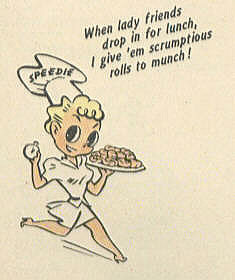 What?
You're into Bi threesomes too?!
You ARE my dream girl!!

Waitaminnit--
Those cookies are laden with SMALLPOX!!
Eazie, you BASTARD!!!

KIDS:
Do not listen to Tastie!
That's not a bowl, it's the Firey Gates of HELL!
And ask yourself why he's begging you to lick his frosting, when he's not looking at the spoon but
STARING AT HIS CROTCH?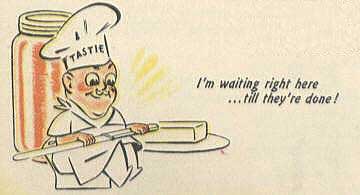 "I'm waiting right here!" giggled Tastie maniacally by the bedroom door, as he rocked back & forth, holding the knife. "...Til they're DONE! HEE heeEEee hEEEE!"
Inside the bedroom, Mrs Tastie & Poppin Fresh were unaware of what would come next...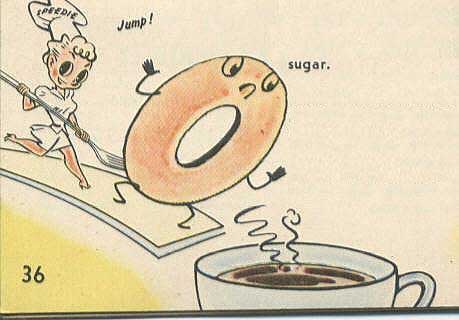 Oh, you've got a bit of the dominatrix in you, too, eh Speedie? I LIKE that!
Stop forking that donut, Speedie, and fork ME!
Fork me like an ANIMAL!!!
Inexplicable Link of the Week


©2000 Bill Young