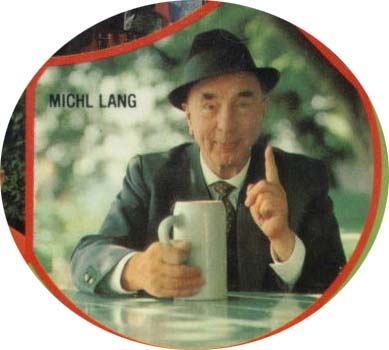 "'Ein weiteres Bier!' old Michl would always yell to me! 'One more beer before I sing!' Sometimes he was so sloshed, I don't know how he stood upright long enough to finish a song. Then one day, he's just finished one of his half-gallon steins when there's this weird shtooompf sound, and Michl just stops moving. Turns out his liver imploded, but the high alcohol content of his blood keeps him perfectly preserved, looking just as he did when he was alive. So, we've kept him propped up here at the bar ever since.
Hey, you know what's fun? Take some pretzels and play ring-toss with his finger!"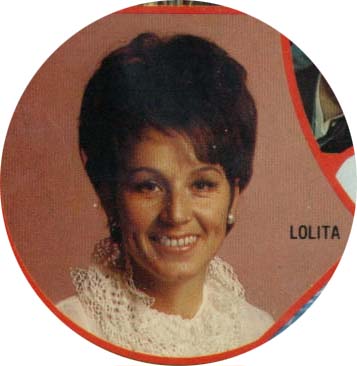 Let me break it to you slowly, girlfriend:
You were a "Lolita" 40 years ago.
Now, you're more of a "Mrs Robinson," capiche?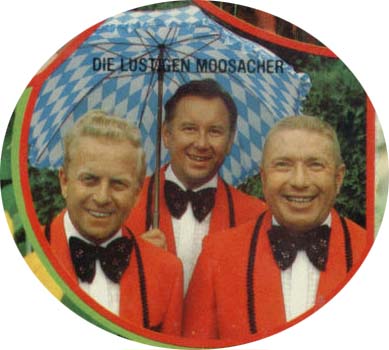 Jealous of West Germany's successful slapstick comedy trio, Die Drei Stoogens, East Germany responded with Die Lustigen Moosachers, or "The Lusty Moose-Hurters."
MÖE:
Spread out, you dumbkopfs! Gimme me some lebensraum before I smack you with the umbrella I bought with 2 years salary at the GUM department store!
LEOPOLD:
Ach, Comrade Möe! Ich tat nicht nichts!
KÜRLI:
Woop woop woop woop!
I'm a victim of
a decadent system of capitalist oppression built on the bloodied backs of the proletariat!
Nyuck nyuck nyuck!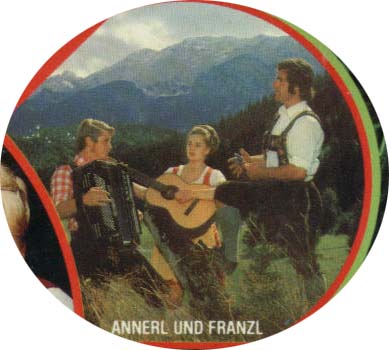 "I'm Annerl!"
"I'm Franzl!"
"And I'm Und!
Tonight we're gonna ROCK GERMANY, TOMORROW THE WORLD!"
(cheering!)
"Hey, what's the greatest remote Bavarian alpine village in the world?? We hear that it's--
Badenbayerischesalpinesentferntdorfburg!!
(loud cheering & whistling!!)
"SIND SIE BETRIEBSBEREIT ZU SCHAUKELN?!"
(confused looks)
"Are we ready for use to swings?!"
"Verdammt Babelfish!!
I said, ARE YOU READY TO ROCK?!"
"JA, WOHL!"
"KICK OUT THE JAMS, MutterGeschlechters!!"
(Launch into acoustic guitar, accordian, and musical spoons version of "In-a-Gadda-da-Vida.")
Hey, a second page, so why not a second
Inexplicable Link of the Week
Gordon M. Kennedy's Stupid Humans of the Canadian North

©2000 Bill Young