INEXPLICABLE OBJECT OF THE WEEK
Week of 11/7/99:
WEEK 82
One-Stop Shopping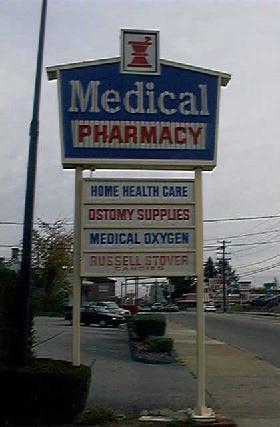 Wow!
Colostomy bags and Russell Stover candies?!
Talk about convenience!
Look!
They've got the Russell Stover Big Bag-O-Creamy Fudge with Nuts!
I'll just--
Waitaminnit!
That's not fudge!
THAT'S NOT FUUUUDGE!!!!!
Inexplicable Link of the Week
Is there Life after Death?
If there is, the jokes are pretty crappy.

©1999 Bill Young