INEXPLICABLE OBJECT OF THE WEEK
Week of 8/8/99:
WEEK 69
Nice Place For A Picnic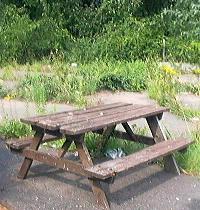 Gosh, honey, what smells so great?
Is it the burgers sizzling on the grill?
Is it the aroma of the forest flowers?
Is it love that's in the air?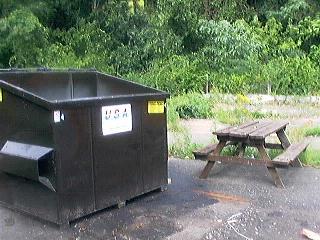 Is it the meat rendering dumpster?

(It was 95 degrees out when I took this picture--
The things I do for this page...)
Inexplicable Link of the Week

©1999 Bill Young