INEXPLICABLE OBJECT OF THE WEEK
Week of 3/14/99:
Historical Marker
Back in the day (Colonial days, to be exact), people had really stupid names, like Cotton Mather.
Or even stupider ones, like--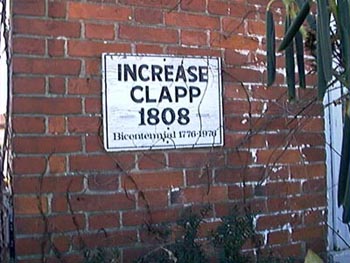 I wonder if he had a cousin named "Spread Syphillis."

Inexplicable Link of the Week
Superhighway,
My Rear Fender!

The InExOb is a


Web Review
Email Review

©1999 Bill Young