INEXPLICABLE OBJECT OF THE WEEK
Week of 11/1/98:
Fashion Statement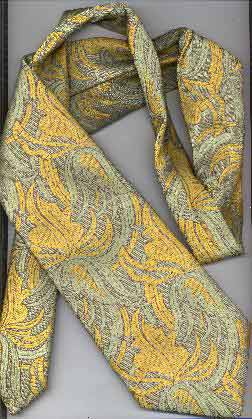 When Ties Were Ties, and Dinosaurs Ruled The Earth.
It's as wide as a driveway, as long as your intestinal tract, and...
it's some sort of pattern that's 5 rungs down the evolutionary ladder from "Paisley."
Best Part: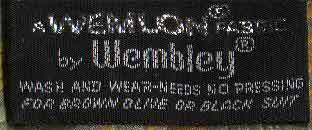 "Black suit"? Yeah, I'll be sportin' that at the next funeral I attend.
Objects from Previous Weeks


©1998 Bill Young