INEXPLICABLE OBJECT OF THE WEEK
An Air Freshener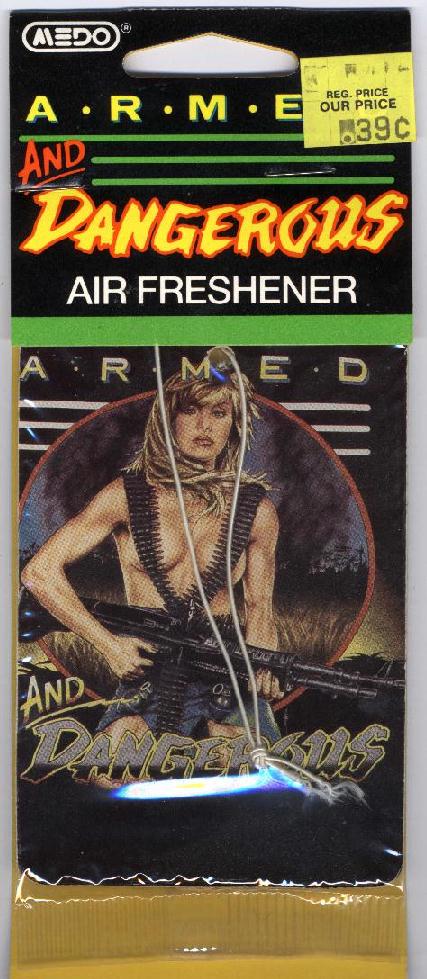 Rambimbo.
No wonder she looks unhappy--That ammo belt has got to chafe like a bear.
I thought this was the only Big Gun picture I'd ever see with no phallic overtones until I noticed the positioning of the grenades.
I don't know what scent it is, but judging from the burning Vietnamese village in the background, it's probably "Napalm in the Morning."

©1998 Bill Young