Okay, I admit it: Part of the reason I decided to have a run-off poll was so that I could milk two weeks out of one InExOb.
Ha ha! I am a genius!
Then I realized that, if there's a run-off, that means there's THREE weeks I'll have to do the damn thing. So I was going to have to find another Object anyway.
Ha ha! I am stupid!
I must've wracked my brains for nigh unto 12 seconds before I answered the question "What the hell can I have that would work with a page of ugly mugs?"
The answer is obvious, and sprinkled throughout the poll results, and the new voting buttons.
VOTE FOR THE MOST HORRIBLE HEAD!
THAT'S THE DAMN IDEA!
We had a voter turnout last week of about 10%, which, you know, really doesn't make me want to do too many more polls on this page. You ingrates.
The exact totals are available here:


Voting Has Ended
CATEGORY 1:
BIG HAIR DAY

Sample, Susan RMV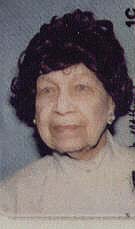 This was a close one.
This lovely specimen barely nudged out Beer Bottle Hair.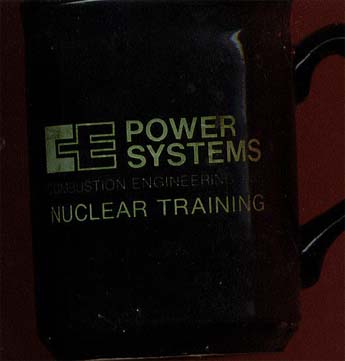 Get IT?
It's an UGLY MUG!!
Ha ha! I am funny!
Lemme get this straight--You finish Nuclear Training and all you get is a mug? Sounds like a really high-budget course. Who paid for it, Mr Burns?

CATEGORY 2:
BLIND DATES FROM HECK!
Citizen, Jane Doe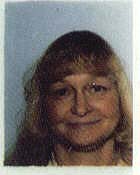 Another close one.
This hot babe barely beat out the Really Bulgy-Eyed Woman. If it were any closer, it would've involved chads.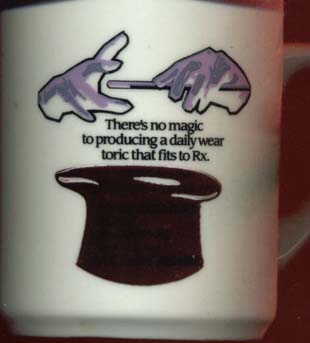 This is one those "hot water makes the answer appear" mugs.

CATEGORY 3:
"IT'S PAT!"
Doe, Jane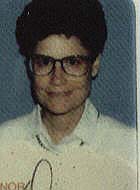 ANOTHER nailbiter!
S/he won by only 4 votes! Like the 2000 election, kinda makes you wished you voted now, eh, slacker?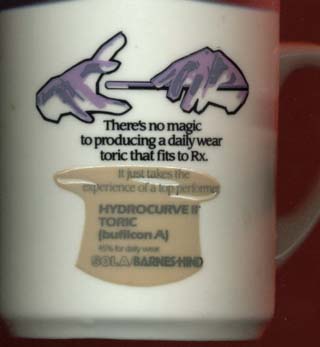 AH-HAHAAHAAH!!!
No matter how many times I hear that, I still laff! Guess I'm just a sucker for a good toric joke!

CATEGORY 4:
In New Mexico, It's Always 1979!
Brown Robert M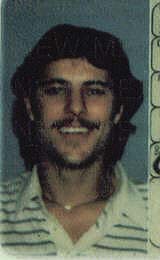 Not close at all! A landslide for the Cool Dude!
"Hey, man, thanks for votin' for me an' shit! I'd like to thank Journey, the Class of '77, and the dude that invented polo shirts!"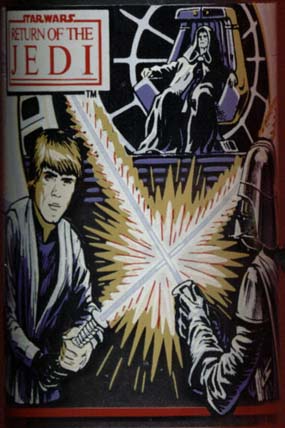 Wow, you can really feel the pulse-pounding excitement of the climax to "Return of the Jedi" in the tense artwork here!
EMPEROR:
...ZZZZZ...
VADER:
Luke! Give in to the Dark Side!
If, you know, you wanna. It's no biggie.
LUKE:
Uhh, thanks, Dad, but I'm like busy tonight. Leia and are goin' bowling, or sumthin'.
DARTH
Luke! I'm picking up a disturbance in the Force! It's you...on Hoth...frenching your SISTER! What's wrong with you?! Is Tatooine in the Appalachian Galaxy?!
EMPEROR:
ZZZZ...*snurf*...Huh? What? Hey, keep it down over there!
And could you two cut your hands off somewhere besides in front of the TV?
"Allie McWookiee" is almost on!

CATEGORY 5:
I've got a head like a mushroom!
Discover, The, Spirit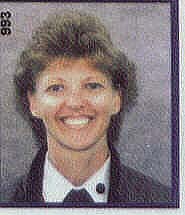 Another big winner!
"I PERKILY THANK EVERYONE WHO VOTED FOR ME!!
THE REST OF YOU, FUCK OFF!!
Tee-hee!"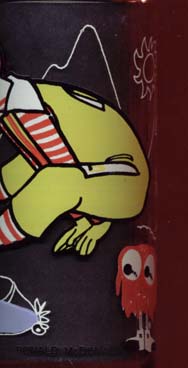 Ahh, so THAT'S where those "Gobbelins," or "Fry Guys," or whatever they're called these days, come from!
Ronald excretes them!

CATEGORY 6:
BITING THE HAND THAT FEEDS ME
William Shatner--ON ACID!!


"WHO STOLE--SPOCK'S BRAIN?"
Not me, but Shatner's head clearly stole the hearts of the voters!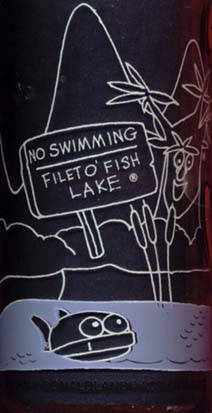 Even when I was a kid, happy anthropomorphic food made me wonder:
What went on in the food prep rooms, after they were talking and cute, but before they were served on a plate...?

CATEGORY 7:
PSYCHO KILLERS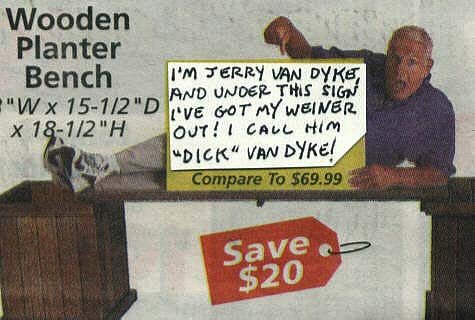 Oh yeah, like who didn't see THIS coming?

Meanwhile, in the food prep room: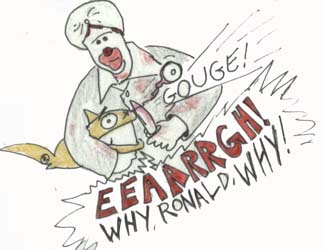 Vote here, and next week the Ugly Mugs will BATTLE TO THE DEATH!!
Who will live or die?
It's Your Call!
INEXPLICABLE LINK OF WEEK

Hey, why are you sitting there? Go see MEMENTO right now!
(Better write that down so you don't forget)

©2001 Bill Young