First off, a warning:
Geocities pages aren't known for the speed with which they load images, and this one has a LOT. So you may want to make a cup of coffee or build a house while this loads.
There's a book put out for liquor stores that consists of samples of every drivers license in North America, to make it easier to weed out the fakes.
They choose some very weird people to pose for these. They give the people equally weird names, which are above each picture and reprinted verbatim.
Look through the pics, and at the end you can vote for your favorite in each category. Next week, we'll take the winner in each category and have a final run-off for the winner of the Most Horrible Head Award.
Many thanks to Kirk Israel, who gets the first InExOb Medal of Honor for his my-t-fine and kick-ass polling script!
Finished building that house? Then let's get started!
CATEGORY 1:
BIG HAIR DAY
Miss Alaska 1987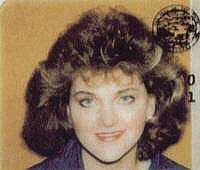 "People of Earth!
Bow down before my almighty HAIR!"
Samantha Sample, Annie Car Driver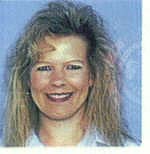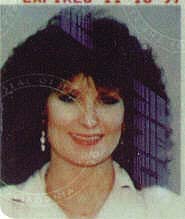 "No, bow before OUR hair!"
Lisa, F, Samples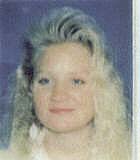 "No, bow before mine...I guess..."
Lisa, F, Samples II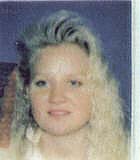 "...Or not..."
Sample, Ima, A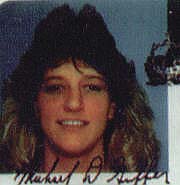 "I can open beer bottles with my hair!"
Smith, Michael, S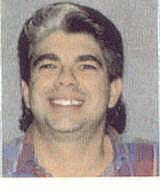 "I'm the father of 'Rogue' from the X-Men!
Okay, not really. I'm the father of Pepe Le Pew."
Test, Test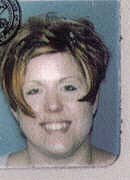 "My hair is really a live Alaskan king crab! ATTACK THEM, MY HAIR!!"
Sample, Susan RMV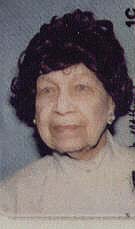 "This is my natural hair color."
Omo, Joan M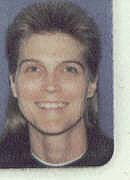 "FOOLS! No hairstyle can stand against--THE MULLET!!"

CATEGORY 2:
BLIND DATES FROM HECK!
Justin Case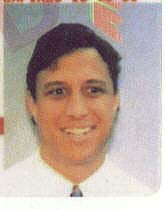 "Duuuh..."
Sample A Driver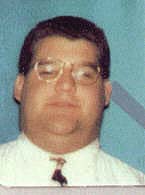 "It's time for me to say those three little words I've always wanted to say--
All You Can Eat!
Wait, that's four words..."
Daughter, Of, Test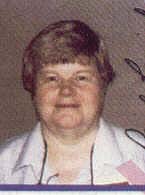 "Actually, I'm the daughter of Ned Beatty. SQUEAL!"
Safety John P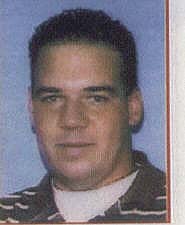 "I hope you ain't no feminazi like my ex, running to momma every time I hits you with a folding chair."
Sample, Jane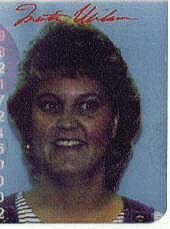 "HEY! Can I have a bite of one of your Big Macs?"
Thomas, Joyce R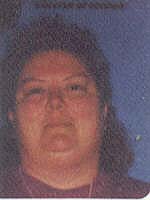 "BACK OFF, BITCH! These burgers are MINE!"
Sample, Mary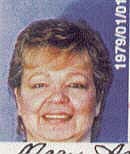 "I was in the movies, you know! I was the model for Ursula the Sea Witch in The Little Mermaid!"
Citizen, Jane Doe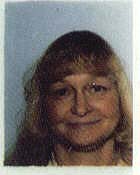 "Hey there, handsome! Let's youse and me pitch some woo!"
CATEGORY 3:
"IT'S PAT!"
Aloha, Leilani K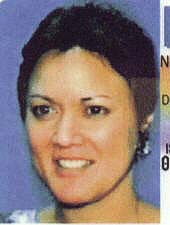 Doe, Jane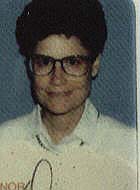 Operator Sample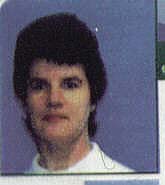 Citizen, Jane Doe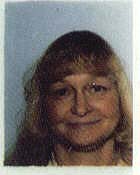 "I'm back, hot buns!"
CATEGORY 4:
In New Mexico, It's Always 1979!
Materia Joseph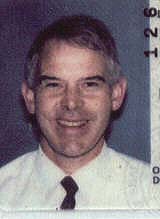 "Well, EXCU-U-U-USE MEEEE!"
Couchman Terry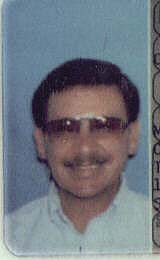 "I hope that the Fonz safely jumps over those sharks!"
Brown Robert M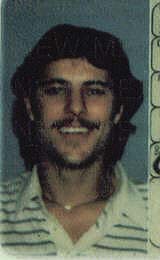 "Hey man, hurry up and get in the van! We're late for the Journey concert!"
CATEGORY 5:
I've got a head like a mushroom!
Mary P Safety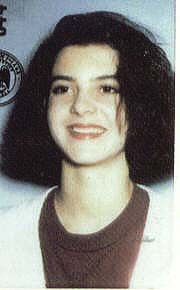 "I style my hair after the deadly Amanita muscaria!"
Jane Sample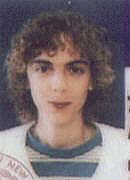 "I've gone more with a basic toadstool."
Doe, John Walter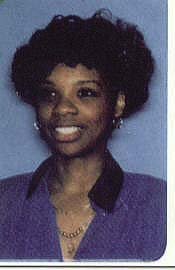 "Nothing says 'style' like a Nagasaki!"
Discover, The, Spirit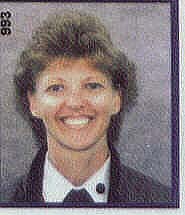 "FUCK, I'M PERKY!!"
CATEGORY 6:
BITING THE HAND THAT FEEDS ME
Here we take a pause from the Driver License Booklet, and look at some really annoying heads from banner ads Yahoo! runs at the top of the Geocities File Manager.


Look, it's the kid from that They Might Be Giants song, "The Rabid Child!"


"Some bastard stole my toupee!"


William Shatner--
ON ACID!


Endorsed by obnoxious dorks the world over!
CATEGORY 7:
PSYCHO KILLERS
Andy Carr Driver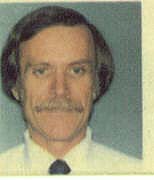 "My hobbies are golf, masturbation, and strangling small animals."
Doe John Joseph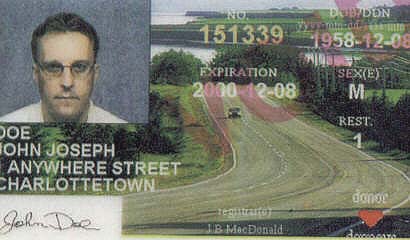 Here we see the loner who always kept to himself, and the highway shoulder where they found the shallow graves.
DYKEWATCH!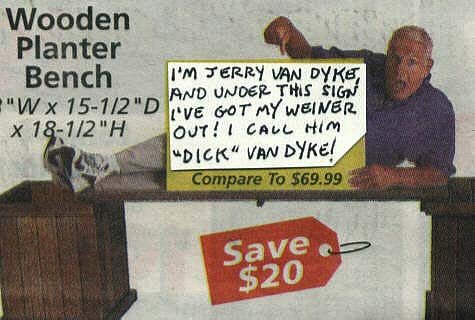 VOTING HAS ENDED
Also, thanks to Shelley Woodard for the "Ursula" joke!
INEXPLICABLE LINK OF WEEK
Hey, it took me almost 5 hours to do this damn thing! Just click on Kirk Israel's link to his page when you get to the voting results page!

©2001 Bill Young