INEXPLICABLE OBJECT OF THE WEEK
Week of 9/3/00:
WEEK 125
A Belt Buckle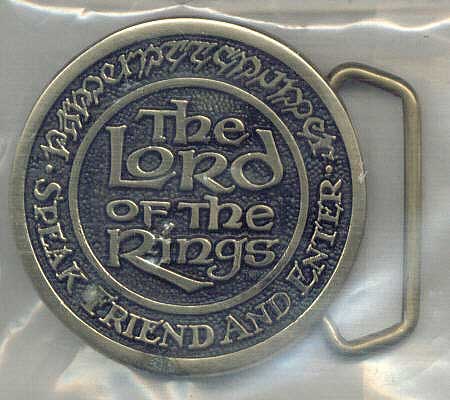 You'd sure as hell had better be my friend if you're going to enter me via my belt buckle.
Inexplicable Link of the Week
Remember that "Lord of the Rings" cartoon movie?
Man, that thing stank like a wet Balrog in heat!

©2000 Bill Young