INEXPLICABLE OBJECT OF THE WEEK
Week of 4/16/00:
WEEK 105
Signs
A couple of reader contributions...
Andrea "Fly Girl" Schulz sent something that she says "defies all logic and reason":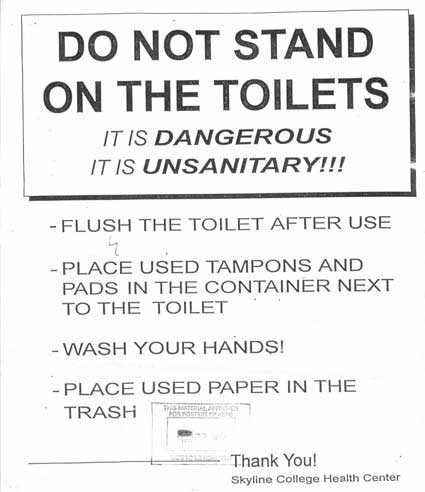 It is DANGEROUS
It is UNSANITARY!
It's also something I'd never think of doing, until I saw this sign.
Like how I never have the urge to "key" someone's car until I see some teenager park his "NO FEAR" stickered Camaro in 4 spots at McDonalds.
Well, now I just HAVE to go to the bathroom standing on the seat!
BOMBS AWAY!!

Tammie Fritsch sends this: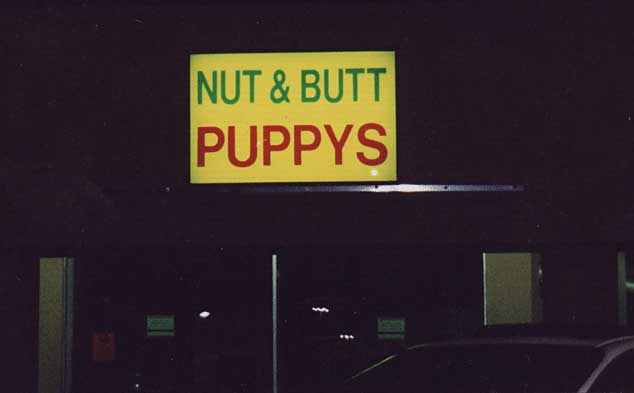 Spayed puppies are required to use the door on the right.
You know--Nuts & Butts is a sign that could be used in a bathroom, too.
Inexplicable Link of the Week
Thanks to Damon Hyde, P.I., for the link!

©2000 Bill Young